Exhibition Opening: June 2nd 2023, 7 pm
Opening Hours: June 5th – 16th, 3 – 6pm; Saturday & Sunday closed
On February 15th, 1894, a bomb exploded at the Royal Observatory in Greenwich, England. The device detonated prematurely, killing the perpetrator carrying it and leaving behind a mystery surrounding his motivations. Today it is believed that the observatory's Master Clock, by then the world's clock, symbol of the British Empire's status as a global superpower and its technological and scientific advancement, was the likely target of the attack.
Tensions between objective, universal time and its individual perception are at the center of the exhibition. Shown are several objects and spatial interventions dealing with keeping, spending, stretching and killing time. Ancient organisms live in symbiosis with modern satellite technology, split-second decisions leave permanent imprints and sculptural artefacts get frozen before melting away.
Daniel Stempfer was born in Austria and lives and works in Hong Kong. His sculptures and installations often deal with temporary phenomena, the traces they leave behind and the re-creation of past events from fragmentary evidence.
His works were shown at Traklhaus Salzburg, Salzamt Linz, Callirrhoë Athens, MMCA Seoul, MMK Frankfurt, Kunstverein Wiesbaden, Mediterranea Biennale Tirana, Feyerabend Hong Kong, W139 Amsterdam, Art Center Ongoing Tokyo, Swimming Pool Projects Sofia, Gallery Soy Capitán Berlin, basis Frankfurt, among other places. He studied at the Glasgow School of Art and at Städelschule Frankfurt am Main with Prof. Willem de Rooij, where he graduated Meisterschüler in 2013.
Exhibition Opening: May 5th 2023, 6 pm
Sound performance: May 5th 2023, 7pm.
Opening Hours: May 6th – 17th, 3–6pm, Sa/Su closed

Arkadia 02-22 is an audiovisual essay based on a series of travels, experiments, collaborations, and performances in the Northern regions of Norway, Finland, and Russia. Recorded with various equipment over the course of 20 years, the historical video and audio material are then re-composed and re-presented with the assistance of various artificial intelligence models.
The work also weaves in a number of audiovisual performances based on local everyday experiences such as cloudberry picking under the watch towers, mosquito meditations along the Pasvik river, coffee fortune telling, and investigating an old 78rpm vinyl record collection found in the attic.
After the 2022 Russian invasion of Ukraine, the border between Norway and Russia closed, and travels and cross-border collaborations seized. In this new situation, Arkadia 02-22 also becomes an exploration of how to preserve the potential of these collaborations based on archival material from 20 years of cross-border activities.
Our consciousness and memory piece together a common life-world. Our actions and movements within it make the rhythms of our imaginary home. Repetitions and rituals make us forget where it all started. But we never forget to bring our berry-picking bucket, just in case.
http://sommer.alog.net/projects

The project is part of the Oscillations: Exercises in Resilience project.
Co-funded by the Creative Europe Programme of the European Union.



Thank you Rural Reading Room (Kristin Tårnesvik, Hilde M. Methi, Morten Torgersrud), Venke Tørmenen, Honna Havas, Monika Sandnesmo, Neal Cahoon, Ann-Inger Sommer and many more for contributing to the archive material. Arkadia 02-22 is one of det gode liv // The Sweetness of Living productions. It was developed in dialogue with Pikene på Broen for Barents Spektakel 2022 with additional support from Bergen Kommune, BEK, Billedkunstnernes Vederlagsfond, and Kulturrådet.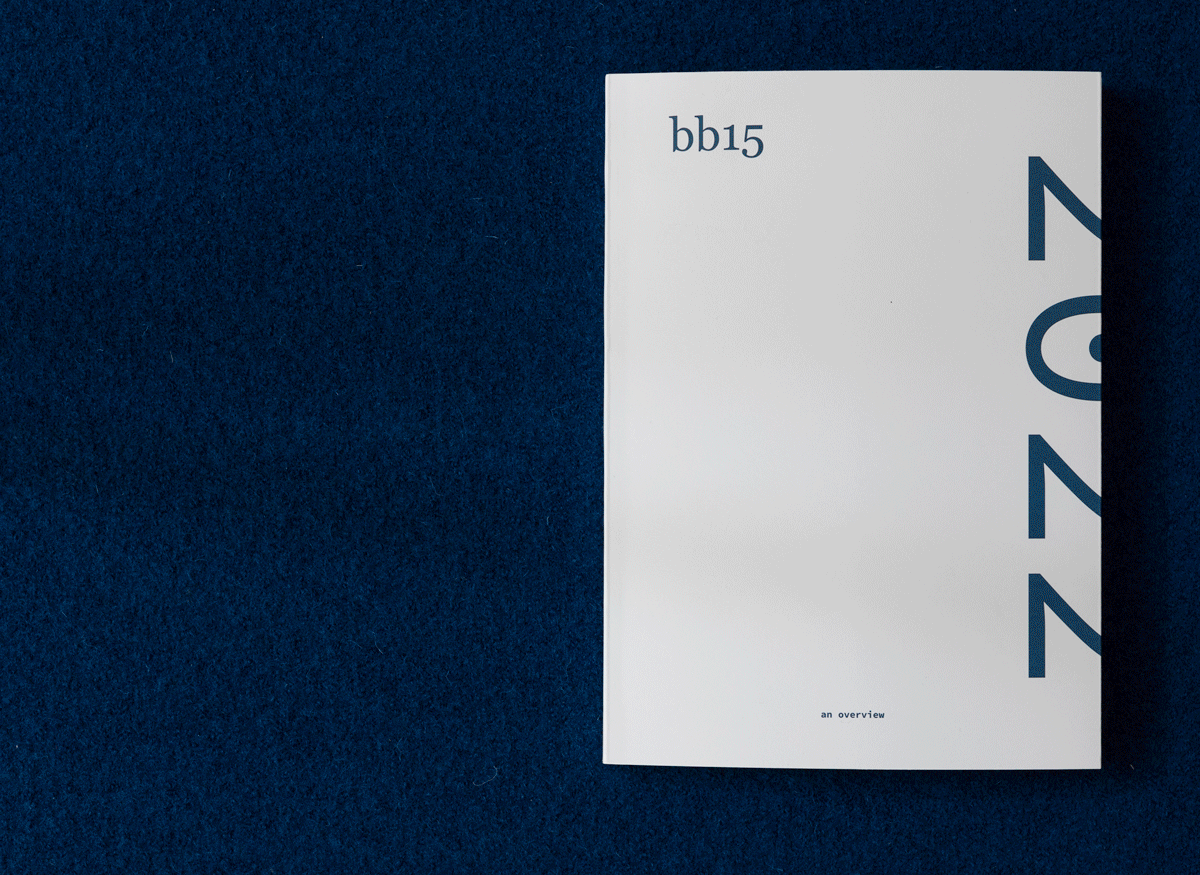 Release/Party May 10th 2023, 7pm, Hafnerstraße 4
bb15 is delighted to release its newest publication "bb15 2019-2022 / an overview" on Wednesday, May 10th, 2023 at 7 pm.
The publication provides an overview of the exhibitions, performances, and projects in public space of the last four years featuring the works of more than 40 artists.
To accommodate this launch, the bb15 sound system will serve the audience an extraordinary potpourri of sonic extravaganzas.
Editor bb15 team
Book Design Laurien Bachmann
Introductory text Karla Spiluttini
3D Graphic Model bb15 André Tschinder
Proofreading & Translations Sam Bunn