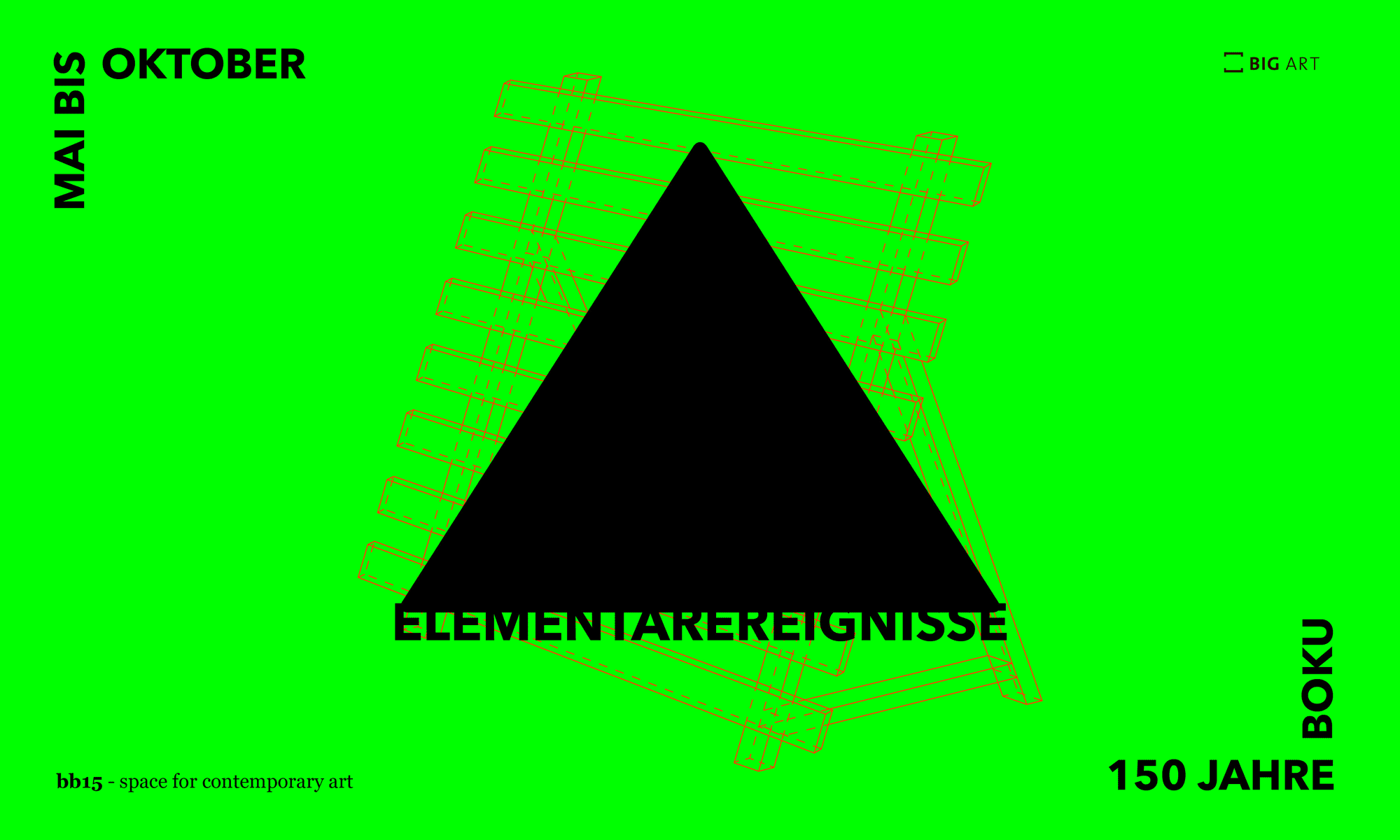 To commemorate their jubilee anniversary in 2022, the University of Natural Resources and Life Sciences (BOKU) focused on the coming 150 years, i.e. they look edahead to the long term. BOKU's research into sustainability, resource management and the preservation and protection of the environment and our quality of life forms the starting point for the program series Elementarereignisse.
This artistic concept of the bb15 curatorial team, which was realised on BOKU's anniversary year on behalf of BIG ART, revolves around the concepts of disruption, blockage and disaster. Three temporary artistic interventions will be implemented on the university campus. These elementary events are intended to create irritations within everyday structures, thereby generating attention around BOKU's socially relevant research interests.
The opening of the temporary interventions took place on Monday, 23 May 2022 at the BOKU Campus (Wilhelm-Exner-Haus, Peter-Jordan-Straße 82, 1180 Wien).
SPERRZEIT
Installation / Performance
bb15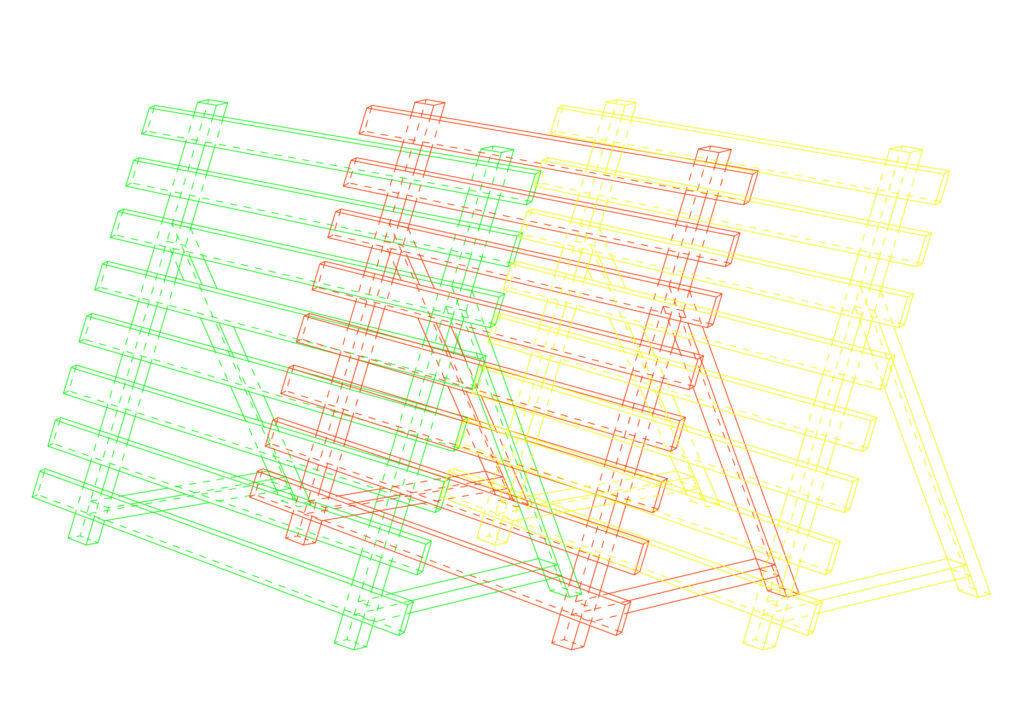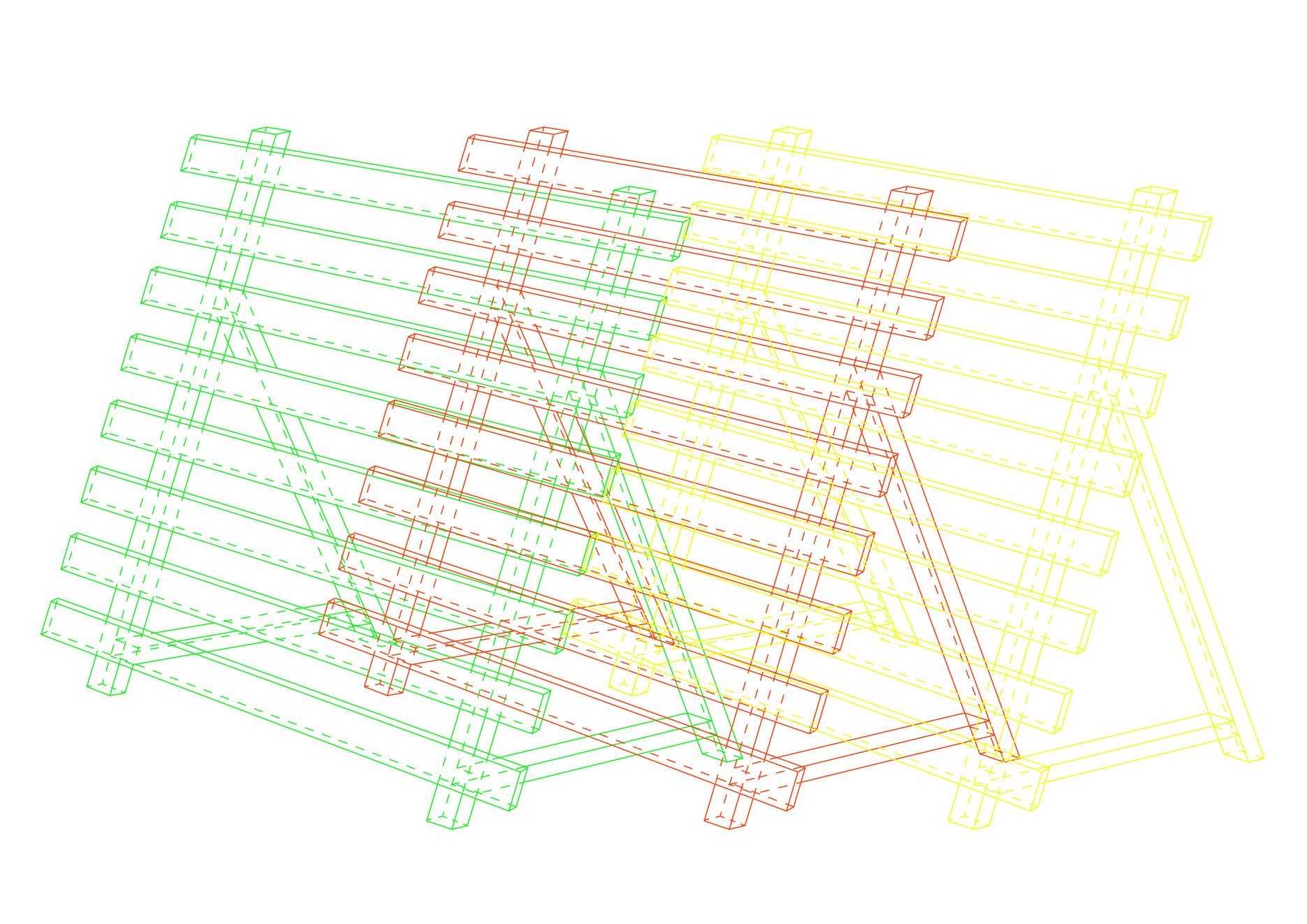 The Sperrzeit intervention developed by the bb15 team is the connecting element and central theme of their overall concept. It is a mobile sculpture based on the prototype of a so-called Stahlschneebrücke (steel snow barrier) used in avalanche protection. At first glance, this element might seem out of place in urban space. However, whilst being performatively carried through the Türkenschanze Campus, this context provides new meaning to the problem of the fragmented campus and inner-city traffic (the 'metal avalanche'). These processions cross the streets around the university campus, disrupting the urban space for a moment.
CORAL, COLLECTIVO, TECTÒNICO
Permanente Klang-Installation
Constanza Alarcón Tennen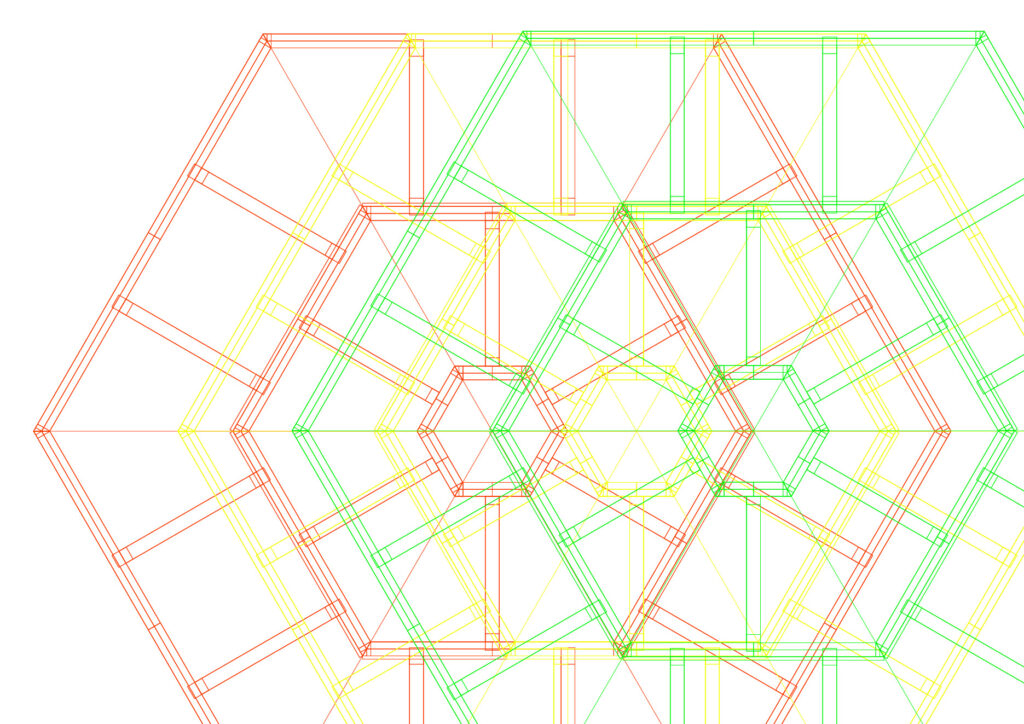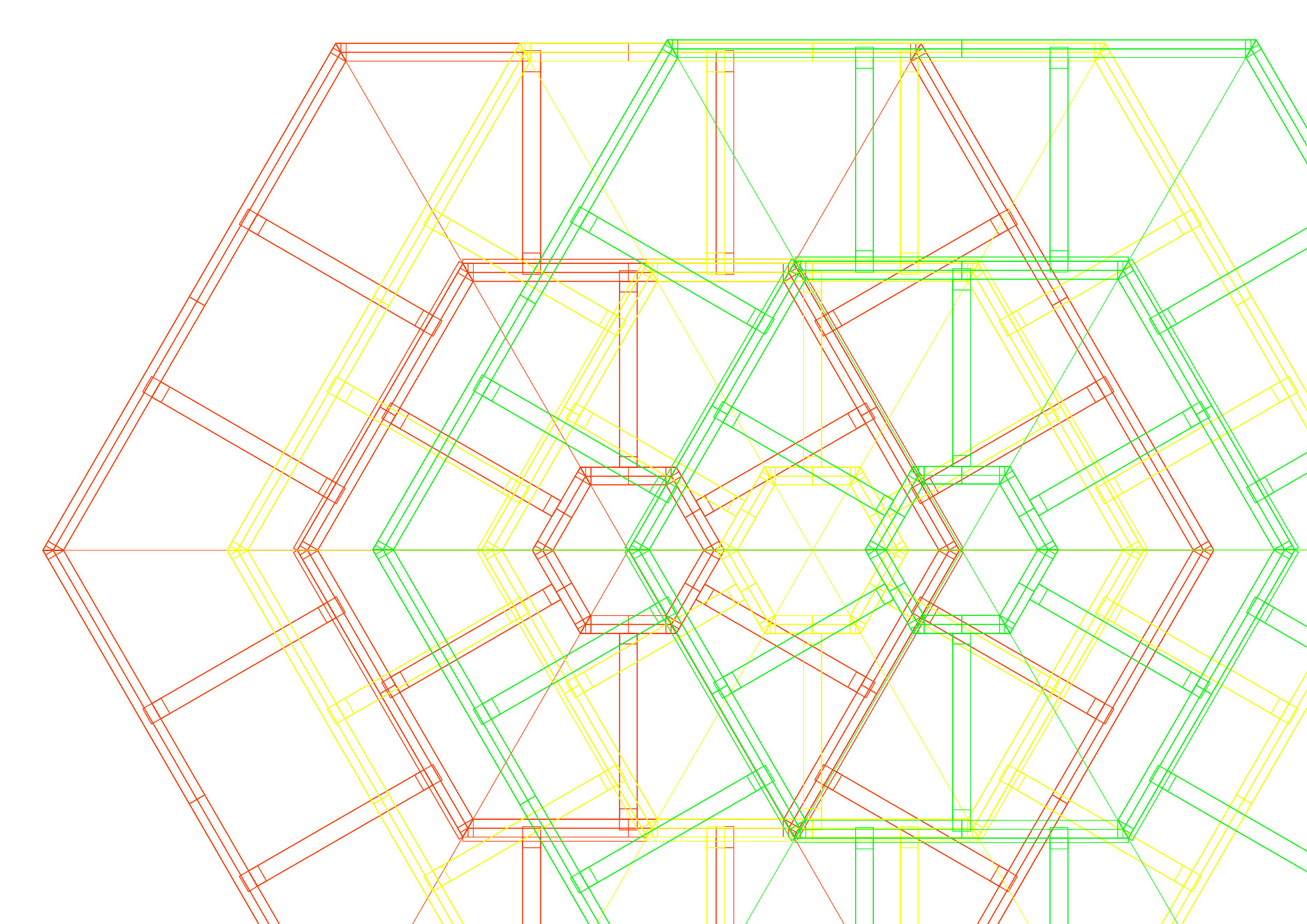 The sound installation CORAL, COLLECTIVO, TECTÓNICO by the Chilean artist Constanza Alarcón Tennen is based on personal, auditory memories of earthquakes and their effects. It is an ongoing sound archive of sound recordings made by people using their own voices to reproduce the sound of an earthquake that they themselves experienced. The artist arranges the archive of these recorded voices into a composition and makes it possible to experience it in the public space on campus using a vibrating wooden construction that also functions as a large tactile loudspeaker.
https://www.alarcon-tennen.com
CARBON AGE GALLERY
Mobiles Präsentationsdisplay
Peter Fritzenwallner (guest artists: Wolfgang Obermair, Marie Reichel)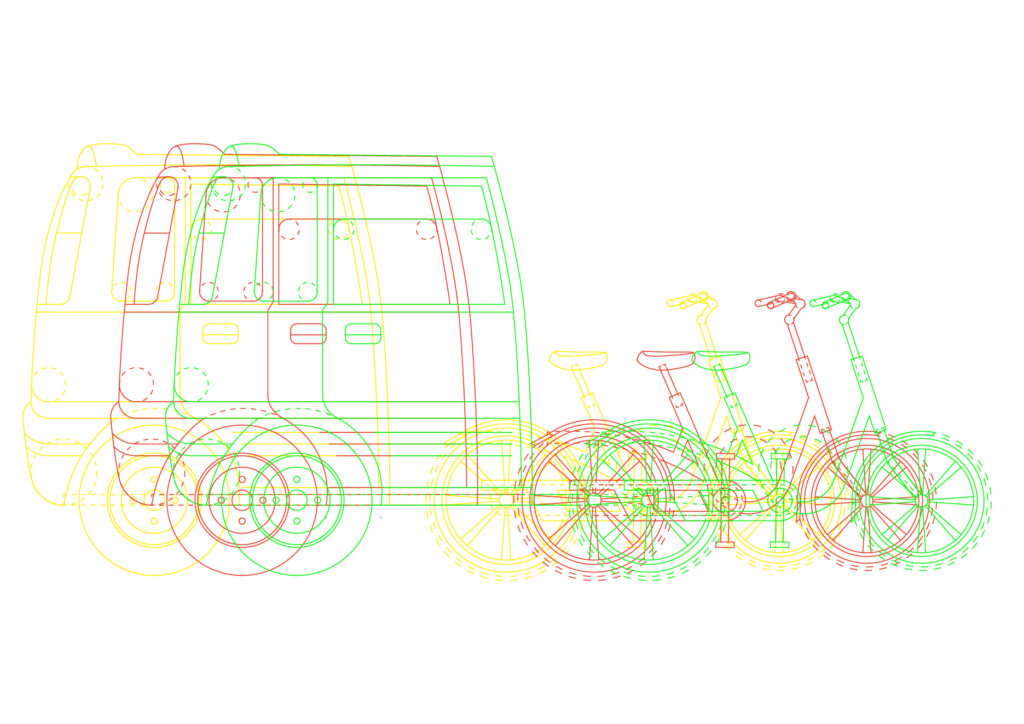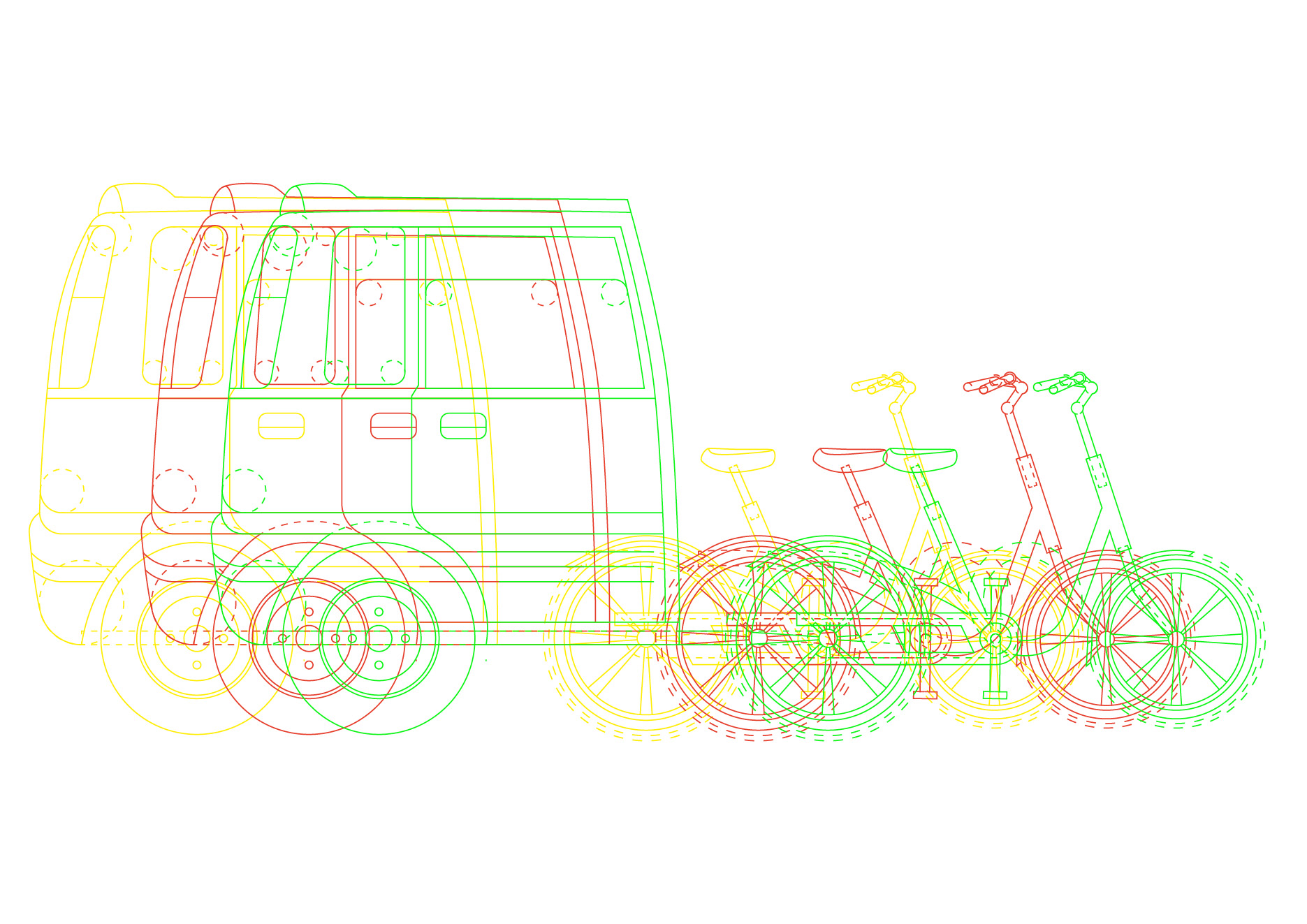 The Carbon Age Gallery by artist Peter Fritzenwallner is a mobile presentation display for contemporary sculpture, installation and performance. It is a further development of his Daihatsu Rooftop Gallery. The small Japanese car from his original work was converted into a bicycle rickshaw and can now be operated in a climate-neutral way. Transferring artworks both onto the roof of the rickshaw and directly onto the street enables their interaction with urban reality. This mobile display engenders a new, mobile temporality that allows the city and campus to act as a changing context, passing behind the works on display. The artistic works presented on the vehicle are connected to the overall concept and appear at irregular intervals at various BOKU locations. (guest artists: Wolfgang Obermair, Marie Reichel)
http://www.pfff.at
---
bb15 is an independent artist-run-space and curatorial collective active in the Linz art scene since 2009. As an open space for artists, bb15 develops exhibitions, performances, and cultural events, fostering experimental approaches. bb15 is involved in international and local collaborations, acting as a platform that supports emerging artists throughout their careers.
BIG ART develops artistic interventions for construction projects belonging to the Bundesimmobiliengesellschaft (BIG) in dialogue with artists, architects and the users themselves. These interventions aim to enhance places where young people in particular study, work, learn or generally spend a lot of time. The art is incorporated in the construction process as early on as possible, meaning that it evolves with the architecture as it is created, reacts to the location and function of the building in question, and becomes a part of an ensemble. On the occasion of BOKU's 150th anniversary, BIG ART invited the curator collective bb15 and the artist Folke Köbberling to develop temporary interventions for the campus to see in the anniversary year.
www.big-art.at
Supported by